Globally trusted expansion joint manufacturer
by belman flexibles india
Customized Expansion Joint solutions trusted by leading clients from many industries including in India, such as Chemical Plants, Cement Manufacturing, Pulp and Paper, Power Stations, Refineries, Steel Plants and many more
We are experts in manufacturing Expansion Joints and providing customized solutions for clients' requirements. It's a combination of international expertise, technology and the market know-how in India that makes the difference.
Experience the true Belman Brand Promise, now in India.
Expansion Joint Product Line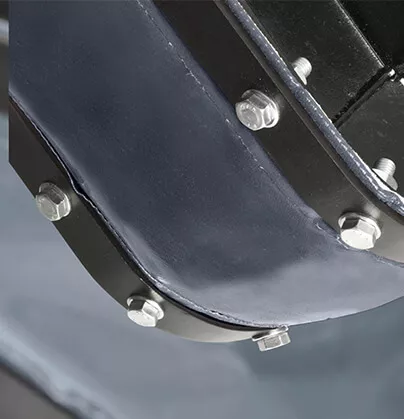 Fabric expansion joints are extremely flexible and can be made from a variety of special woven fabrics coated or laminated with selected elastomers or fluoropolymers.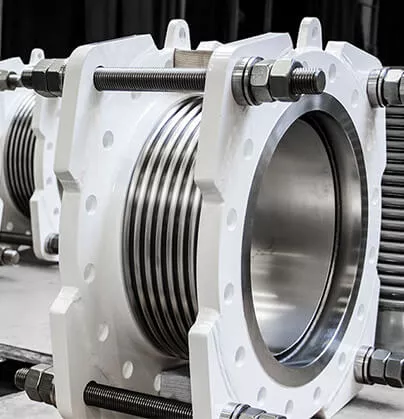 Experience a trouble free and reliable service from our certified on-site service team for installation, repair, inspection and other expansion joint related on-site services.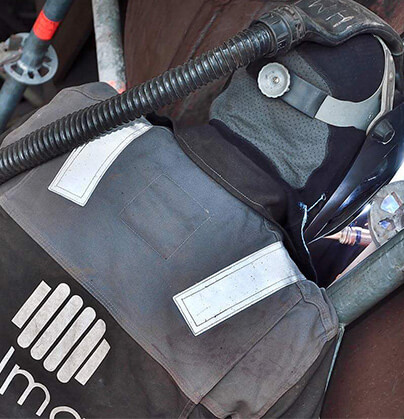 Metallic
Expansion Joints
Size DN 15-12000, Pressure up to 150 Barg. Engineered metallic expansion joints for oil & gas, petro chemical, cement, paper & pulp and many more other industries.
"Probably in every corner of the world"
Expansion Joint Manufacturer & Supplier trusted by industry leading clients in India & worldwide.
Belman Flexibles India is a wholly own subsidiary of Belman Group, Denmark. We together own the right knowledge and expertise that ensure the most effective solutions to our clients in India. Our products deliver TRUST and QUALITY around the world while ensuring,
Cost Effective Solutions

Prompt Customer Service

On-time Delivery
Customer Satisfaction
97%
Consistent Product Quality
97%
Source: Belman Group Customer Satisfaction Survey 2019
"Ambitious to make a difference"
We have committed ambitiously to make our presence unique as a global supplier to many industry-leading clients throughout the world since 1994. As a reputed global supplier, we deliver "Trust" through our Expansion Joint solutions at every market that we operate. It is our true ambition to make a difference and add value to our clients through innovation while ensuring corporate responsibility & sustainability.
We care about nature as much as Expansion joints. Sustainability is a fundamental focus in our everyday life at Belman. As a global business, we are contributing continuously to make sure our commitment towards environment, planet and people while helping our customers to achieve their sustainable goals.
It is "innovation" that makes our solutions effective and efficient. We prioritize continuous investment in innovation, research & development that add value to our clients in many different industries. This is the main reason that our product solutions achieve the exact customer requirement while ensuring cost-efficiency.
It is "TRUST" that we deliver worldwide through our product solutions since 1994. We are committed to our brand promise that ensures "Trust" through every Expansion Joint that we deliver to our customers. Many industry-leading clients from different industries such as energy, engineering/EPC, oil & gas, cement, steel, chemical, pulp & paper, military & defense kept their trust in our passion, experience and know-how towards Expansion Joints. We keep committing to ensuring that "TRUST" in everything we do.
Didn't find what you are looking for ?
Belman Expansion Joints Experts are ready to help…
Please type your search term here. Let's find it easily..
Try our help center, where we have stored most of the key questions that our clients have been asked from us through out the period. Your questions might also be listed there with quick answers. Check it out..
It's easy to contact us. Please feel free to leave us a message and we will come back as soon as possible.